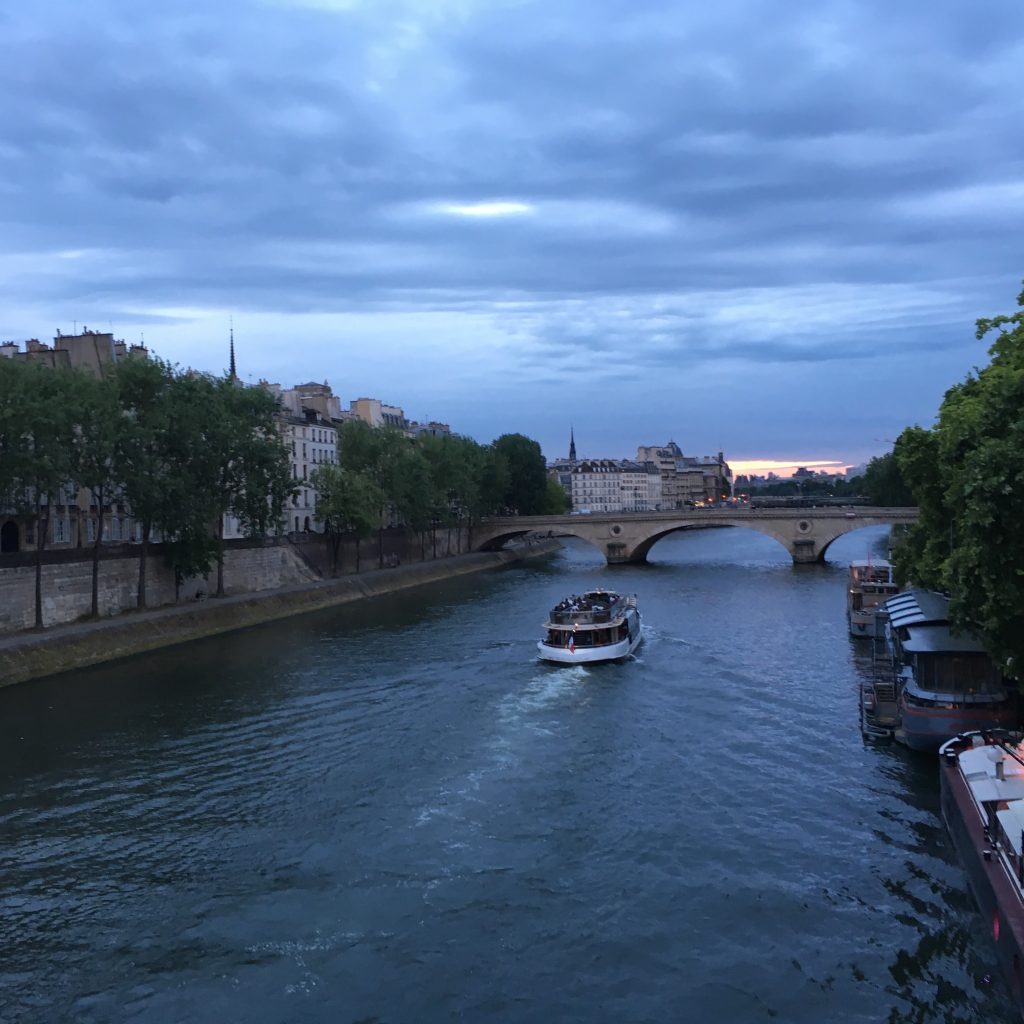 Maybe you have grabbed my 15 MINUTES IN PARIS freebie (if you haven't, you can grab it here) and have noticed that I like digging into exciting deeper layers in the culture and geography of Paris.
Having spent a lot of time there, I love tracing all the stories about the city – the songs, the literature, the great writers and artists who lived there, the movies about Paris, the stories about every single street in every single arrondissement (although I have to admit straight up, that I am very much a Left Bank Girl).
I am outlining an interactive project about all my favorite areas in and stories about Paris. The special hidden, symbolic meanings left for us like magical little easter eggs in famous movies and stories.
The idea started out as a book concept, but then I realized that it would be much more interesting with images and sounds.
When I first got the idea for this project, I told my friend Marie about it right away. She has lived in Paris for most of her life, based in my favorite area of the city – the Rue Mouffetard area in the Latin Quarter. As I was outlining my ideas and examples of stories I would include, she looked at me and said: "I would definitely buy this. I have lived here all my life, and I have never heard any of the exciting stories and hidden meanings about the streets where I walk every day!"
Understanding these hidden meanings give us SO much more joy and pleasure when exploring Paris – whether we do this from the comfort of our own sofa or by actually going there.
And … it is my intention that this project – My Paris Adventure – will give you not just lots of joy and pleasure in knowing all these fascinating facts, but that it also will make you feel like you are actually IN Paris with me. I have literally hundreds of wonderful photos, stories and sound bites from all over Paris which will be included in My Paris Adventure.
And finally, as an added bonus, you will get checklists and maps and audio files about every thing covered in the project, so that if you DO go to Paris, you can easily go explore and experience all of it for yourself.
It's a big project, so I don't know when I will have it done. But if you are interested, please drop me an email to let me know. And make sure to sign up for my newsletters.
Thank you for reading this! It means a lot to me!