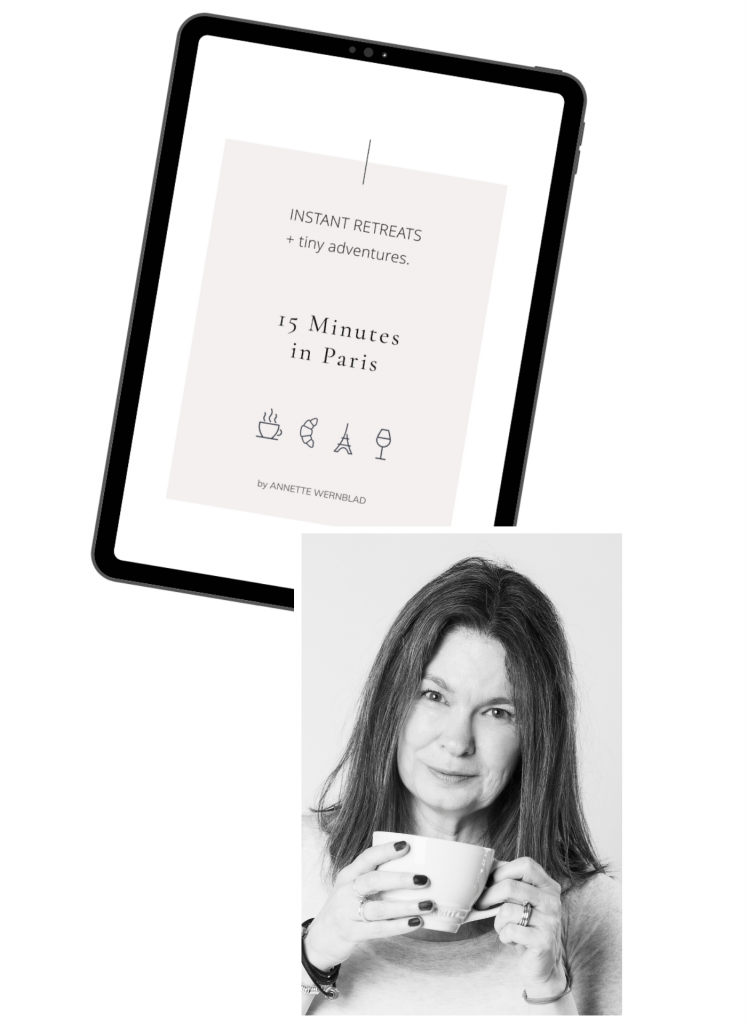 FREE Adventure:
15 Minutes in Paris!
Easily incorporate a wonderfully invigorating escape to Paris into your everyday life no matter where you live or how busy you are.
You will get a 21 page picture ebook, a checklist, and a playlist.
You will also receive inspiring emails about Annette's courses and products. 
Enter your details, and the Paris Adventure is yours:
Your Information is 100% secure and will never be shared with anyone. You can unsubscribe at any time with just one click.