REVITALIZE
recreate your life story from the inside out
welcome!
Do you ever look at your life and have a yearning for something more, something deeper?
Do you ever feel that random events outside your control determine most of your precious life? Do you spend more time than you care to admit staring at the tiny screen on your phone, not really knowing exactly what it is your are searching for there?
Are you longing for a deeper sense of meaning, purpose, and adventure, for learning simple and fun tools to measurably uplevel the story you tell yourself about your life?
Revitalize is a transformative 21-day workshop designed to help you create AND STEP INTO A STORY AND ONTO a PATH THAT IS TRULY YOURS.
If you would love to utilize your precious time on this planet more fully, gain a laser sharp focus, claim all the power and light you already have inside of you, this workshop is tailormade for you. And the best part is that you can do this in only 15 minutes a day.
Is this perhaps your time to invest in a lasting transformation of yourself and your life story?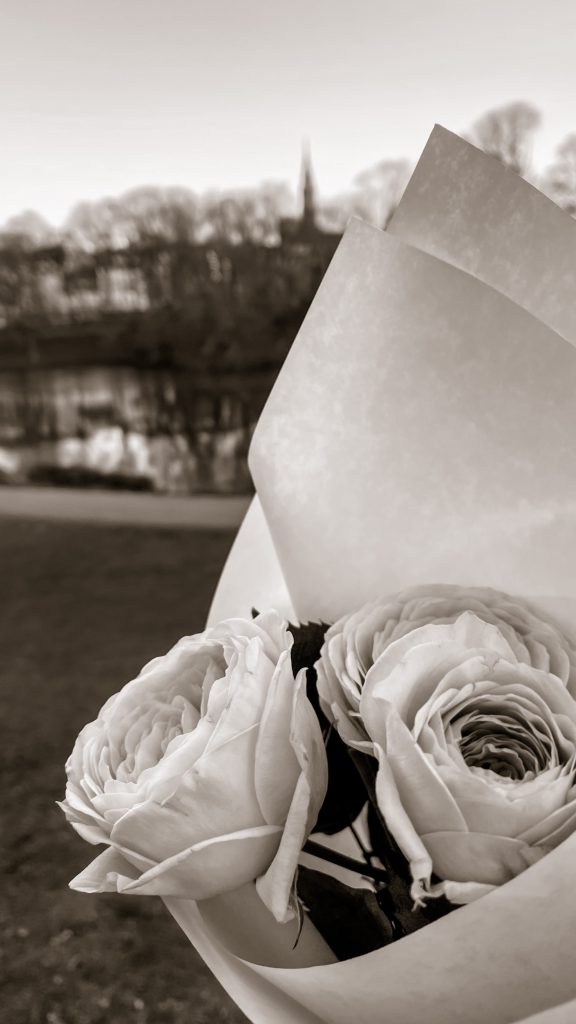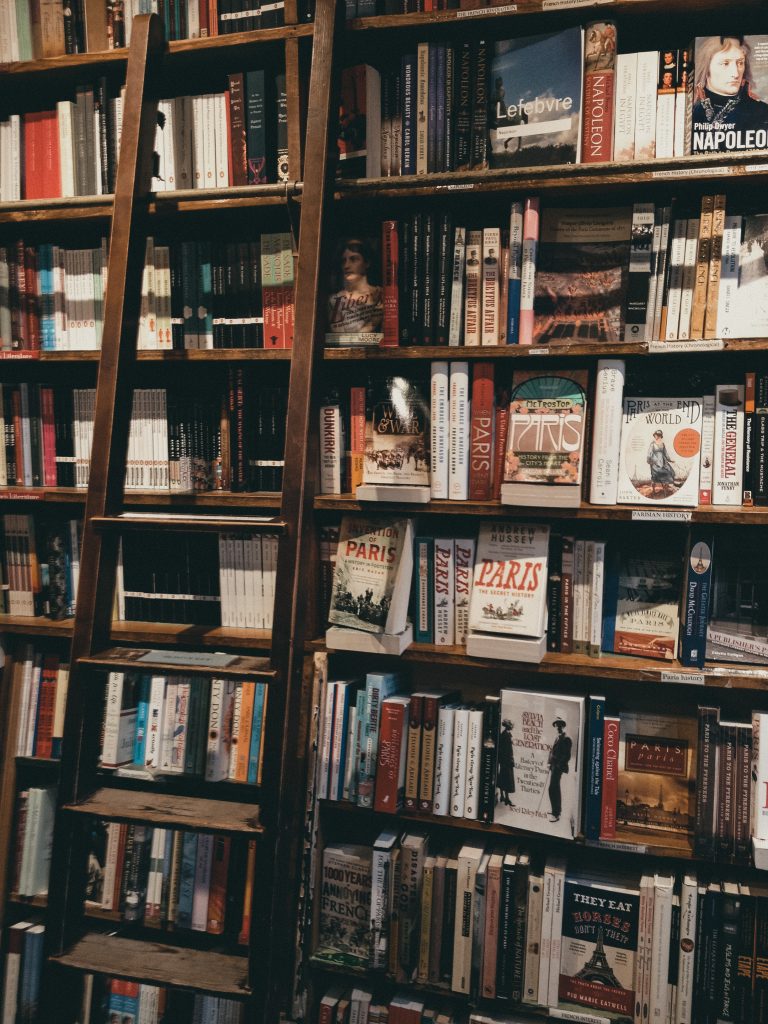 Are you aware of the extent to which the stories you tell yourself determine your reality and your life?
Thoughts are such strange things. Often we are not aware of what we are really thinking. But science has clearly demonstrated that what we think and the words we use to talk about the story we are living have a decisive influence on our sense of wellbeing – emotionally as well as physically.
It has been shown beyond a doubt that we can significantly and measurably change our life and the results we achieve by means of thoughts, words, images, stories, and archetypes.
These things play a significant part in our lives whether we're aware of them or not – but when we are not conscious of them, they tend to sabotage us instead of improving and enriching our lives.
The good news is that you can learn to master them in just a few weeks by getting tools to consciously understand how to optimally use deep powers that you already have.
hi, i'm annette
I feel so lucky to be a natural-born expert on stories and archetypes!
Ever since I was little, I have been acutely aware of how powerful stories and the characters in them are for our lives.
REVITALIZE is the sum total of my personal and academic studies, and it is tailored to give you the full benefit of your precious life and the story you are constantly creating for yourself whether you are aware of it or not.
You will get super easy and fun tools to achieve a laser-sharp focus on your thoughts and you will get access to my unique system which is based on recent scientific research as well as ancient stories and myths.
Together we will create a beautiful new map of your chosen story and path. I will teach you step by step how to get the most out of your life, simply by learning to consciously use thoughts and words, images and films, stories and archetypes.
You don't need any previous knowledge of any of these things: I will give you all the tools you need to revitalize, refresh, and refuel your story over the 21 days – or for the rest of your life if you want.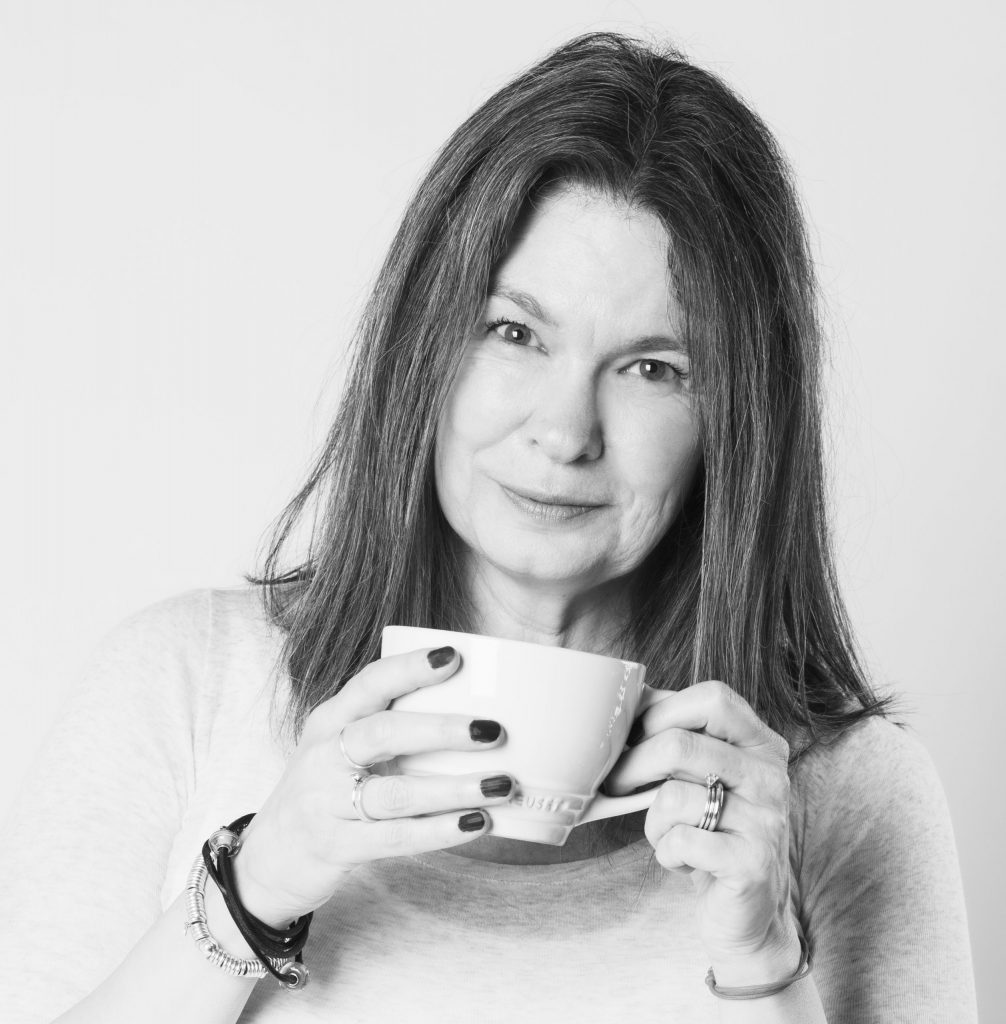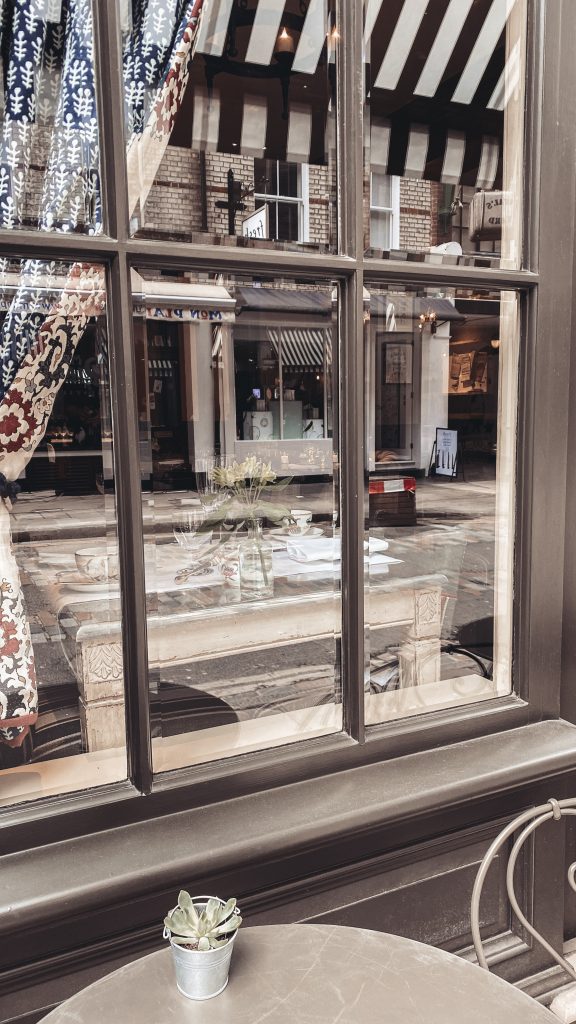 How is this workshop different from all the other workshops out there?
What REVITALIZE offers, you can't get anywhere else in the world.
It is my own system that I have developed by extracting the distilled essence of my entire academic training and career – more than 30 years of teaching and personal experience with words, images, movies, stories, depth psychology and lifestyle philosophy.
In expert alchemical fashion, I mix all these together, and I can promise you that the whole becomes significantly more powerful than the sum of the parts.
I have spent my entire life, since I was a little girl, studying stories and archetypes and how they affect us psychologically – and discovering how we can get so much more out of our lives by becoming conscious of their power instead of allowing them to undermine our best efforts at creating the life we want.
In this workshop I take you by the hand and walk you through the entire process, step by step, day by day for 21 days.
You will likely be able to feel the effect of some of this instantly – and it can actually be measured in your body within a few minutes after we start.
We're far from the shallow!
I promise to carefully and gently explain how and why all this works so you can go out and live your very best story, now and in the long run!
Ready to transform your life story?
Perhaps this is your time to invest in yourself!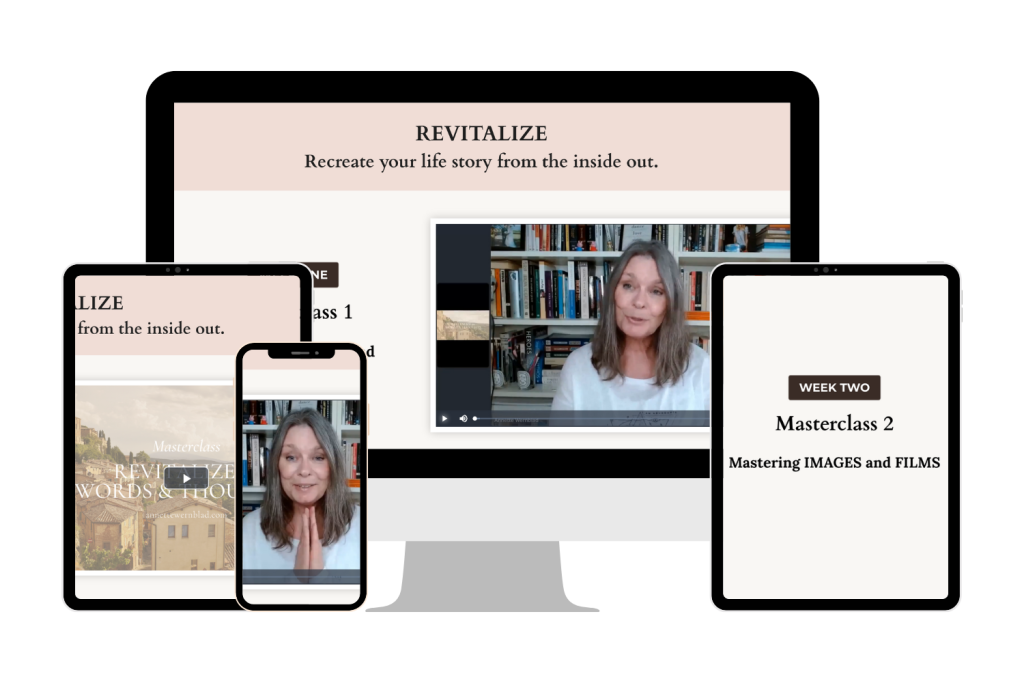 What's Included
With YOUR PURCHASE, you'll receive:
Daily emails for 21 days containing little exercises, instructions, encouragements and lifestyle philosophy.
3 one hour video masterclasses covering in depth how you can master words & thoughts (week 1), images & films (week 2), stories & archetypes (week 3).
At the end of the 21 days, you'll have created a powerful map that you can use going forward.
Lifetime access to a beautiful replay page containing all the videos + all future updates.
The above constitutes my bespoke system for you on how you can measurably and pleasurably recreate your life story in as little as 15 minutes a day.
You also have the option to upgrade to the exclusive REVITALIZE+ to include a personal 90-minute online consultation with me where I help you implement the entire workshop to fit your personal lifestyle and needs.
kind comments from the first revitalize students
I have regained enormous motivation concerning my physical rehabilitation.
It is life changing and so difficult to explain to anyone. You are a storyteller whisperer and a philosopher! I don't believe my luck to have you in my life. 🙌
That was absolutely revolutionary in my life! Thank you soo sooo much for this!
Oooooooooohhhhhhh my goooooooooooooood… I'm on catching up with Revitalize and I LOOOOOOOOOOOVE it, loooooooooove you. You're a mind magician grounded in science, analogies and stories… It is beyond exceptional!!!!!!! Unbelievable.
Questions? I have answers!
is this workshop right for me?

REVITALIZE is perfect for you if

you are craving more meaning and depth in your life and in your work
you would like a fulfilling sense of being in control of writing your own life story rather than having it controlled by random events and other people's behaviour
you are tired of spending way too much of your life looking at a tiny screen for a gratification that never really comes for more than a fraction of a second

REVITALIZE is not so good for you if

you are okay with having much of your life and your work determined by things beyond your control
you would prefer to continue your life on autopilot, spending hours a day (= months a year) staring at your phone
you don't like stories of any kind

REVITALIZE IS FAR FROM THE SHALLOW

One of my life mottos is that you cannot decide how LONG your life will be, but you can completely control how DEEP it will be. And REVITALIZE - like all my work - is designed on the basis of that credo.

So you probably shouldn't enroll if you are happy to just live a superficial life story.
will i be able to participate if i am very busy?

You can participate in this workshop at your own pace.

You have permanent access to all the material, so you can spend as much or as little time as you want. And you can decide for yourself precisely when you want to go through the modules.

Optimally you should spend about 15 minutes a day for at least the 21 days.

The 3 masterclasses take about an hour each, but again, you can watch them when you want, and in whatever segments you choose.

It's much better to practise a little bit every day than not doing it at all.
why is this the best time ever to rewrite my story?

There has never been a better time to learn how to master these things to recreate your story than now.

Why?

We are all a bit battered and bruised after all the traumatizing events of the last few years.

But as paralyzing as these events have been, the truth is that now is the perfect time to decide whether you want to pretend to go back to your old story and all the things it contained (which actually is not even possible) or to consciously and deliberately design a new story containing more things you desire, and fewer things you just tolerate or take for granted.

And as the saying goes, there's no time like the present.
what can i get out of the workshop?

Scientific research has shown that we can drastically and measurably change our mood, sense of wellbeing, health, and the results we achieve in our life and business by knowing how to use stories, archetypes, movies, images, and the thoughts and words we use to talk about our life. The results the brain sends into our body when we learn to use these things deliberately has an instant effect.

In this workshop you will learn how to actively and systematically master these things to regain your focus and motivation and become more conscious of what kind of life story you are actually creating. You will learn to become the writer and director of, as well as the main character in, your own story, and create the path you really desire to walk.
what happens when I sign up?

When you sign up, you get a welcome email. And at the same time of day on the following 21 days, you will get an email containing the daily lesson.

On days 4 + 11 + 18 you will get access to a video workshop which takes about an hour.

Week 1 will teach your to master words & thoughts

Week 2 will teach you to master images & movies

Week 3 will teach you to master stories & archetypes

At the end of the 21 days, you will get a bonus gift and a replay page where you will have permanent, lifetime access to the videos and all future updates.

None of this is the least bit difficult, and you will receive instructions on how to do it all.

The workshop takes place in your own home, office, hotel room, or wherever you are in the world.

You can participate no matter where you are (as long as you have an internet connection) and at any time of day that works for you.
how are you qualified to teach this workshop?

There's no need to reinvent the wheel every time we want to move forward. Often we can create a new path more quickly and securely if we follow competent people who have already blazed exciting trails.

I'm Annette Wernblad, MA, and I am a cultural mythologist. I was educated at the University of Copenhagen, but I have spent my entire life studying how stories, movies, literature, and archetypes affect us - and how, by becoming more conscious of their deep power, we can get so much more out of our precious lives.

For more than 30 years I have taught university level courses and workshops, and I am an internationally published author, course creator, and educator.

In my personal life I consistently use all the content of this workshop - the power of stories, myths, and archetypes - to deepen my experience, stay on my chosen path, and create the most deliberate, authentic, and exciting story imaginable.

The REVITALIZE workshop can teach you how to do the same. Are you ready to become the author and director of your own story - to truly be the main character in it? Are you ready to take a quantum leap with me and step into a brand new story that you yourself create?
This is the best investment you'll ever make in your enduring sense of empowerment.
REVITALIZE
Workshop
21 daily workshop emails
3 video masterclasses
Bonus gifts
Lifetime access to replay page
(you will also get the option to upgrade to Revitalize+ after you finish the workshop)
REVITALIZE+
Workshop + 1:1 mentoring
21 daily workshop emails
3 video masterclasses
Bonus gifts
Lifetime access to replay page
90 minutes of personal mentoring to implement the entire workshop with me
grab your spot now
If you have read this far, this is probably just right for you!